Marco Beccuti
Associate Professor
SSD: INF/01 - informatics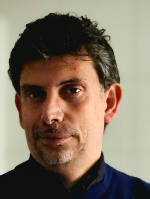 Contacts
+39 011 6706780
Dipartimento di Informatica - Università degli Studi di Torino
Via Pessinetto 12, 10149 Torino, Italy
At
Computer Science Department
Dipartimento di Informatica
Cellular and Molecular Biology
Corso di laurea in Scienze Biologiche (L-13)
Laurea Magistrale (M.Sc.) in Stochastics and Data Science
Two - Year Master Degree in Economics
PhD in Complex Systems for Quantitative Biomedicine
PhD in Computer Science
Curriculum vitae
Curriculum Vitae (0.2 MB)
Research topics
Marco Beccuti is scientific coordinator of InfoLife National Laboratory of CINI, technical coordinator of ELIXIR Node of the Università degli Studi di Torino, scientific coordinator of the laboratory "HPC for biomed and AI" in ICxT, Chair of the Scientific Committee of the "HPC4AI" laboratory" at the Università degli Studi di Torino, and scientific co-coordinator of "Quantitative Biology" (q-Bio) group. He is also member of the "Performance Evaluation and System Validation" group (QMIPS), of "Bioinformatics ITalian Society" (BITS), and of the "Consorzio Nazionale Interuniversitario per le Telecomunicazioni" (CNIT).
His research is currently mainly focused on:
designing FAIR (Findable, Accessible, Interoperable, Re-usable) workflows for the analysis
of deep sequencing data (i.e. genomic, transcriptomic and single cell data);
developing modeling and analysis techniques for studying complex biological systems.
Research groups
Research projects
Activities in agenda
Academic bodies
Office hours
Si riceve previo appuntamento telefonico o via e-mail.